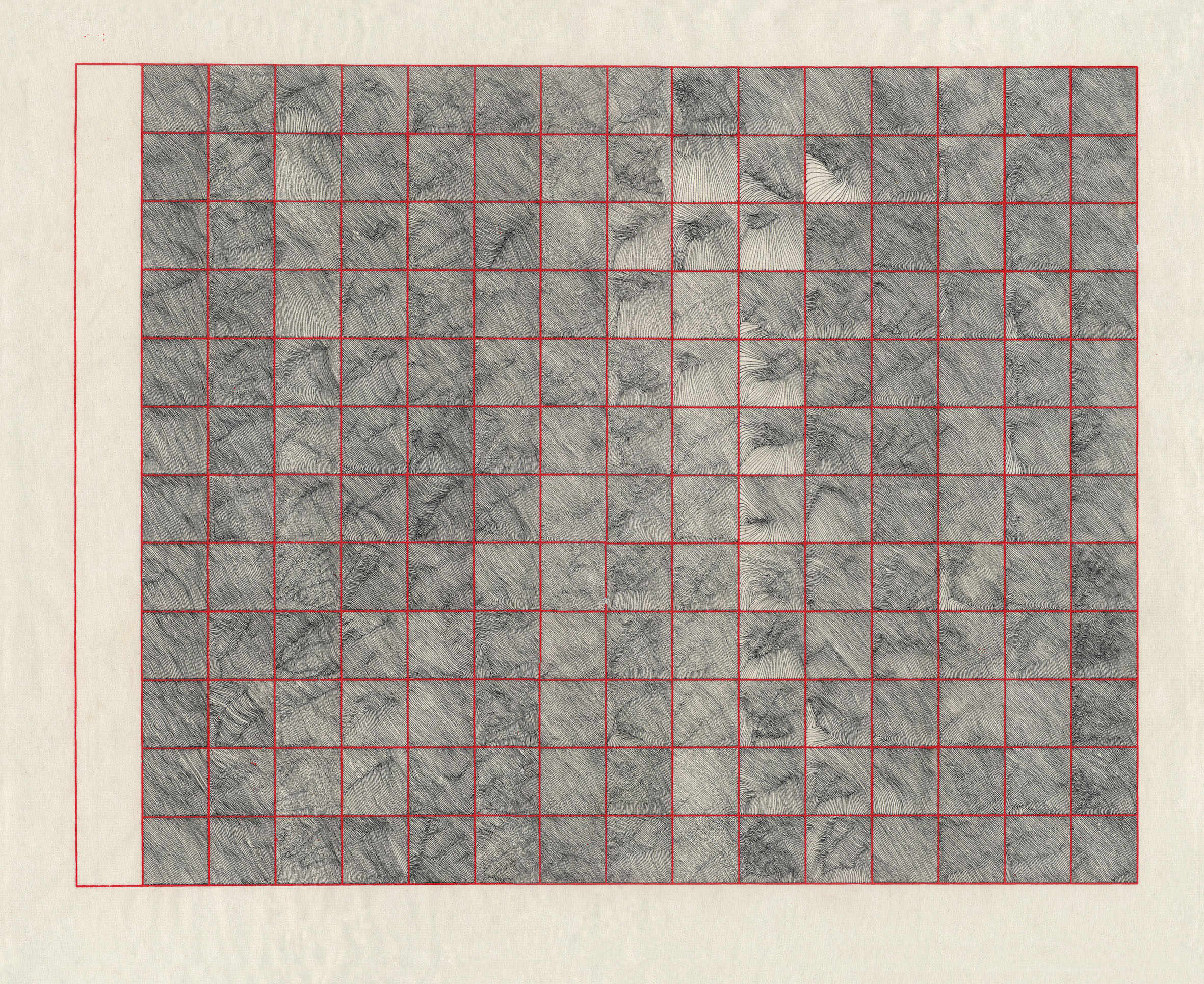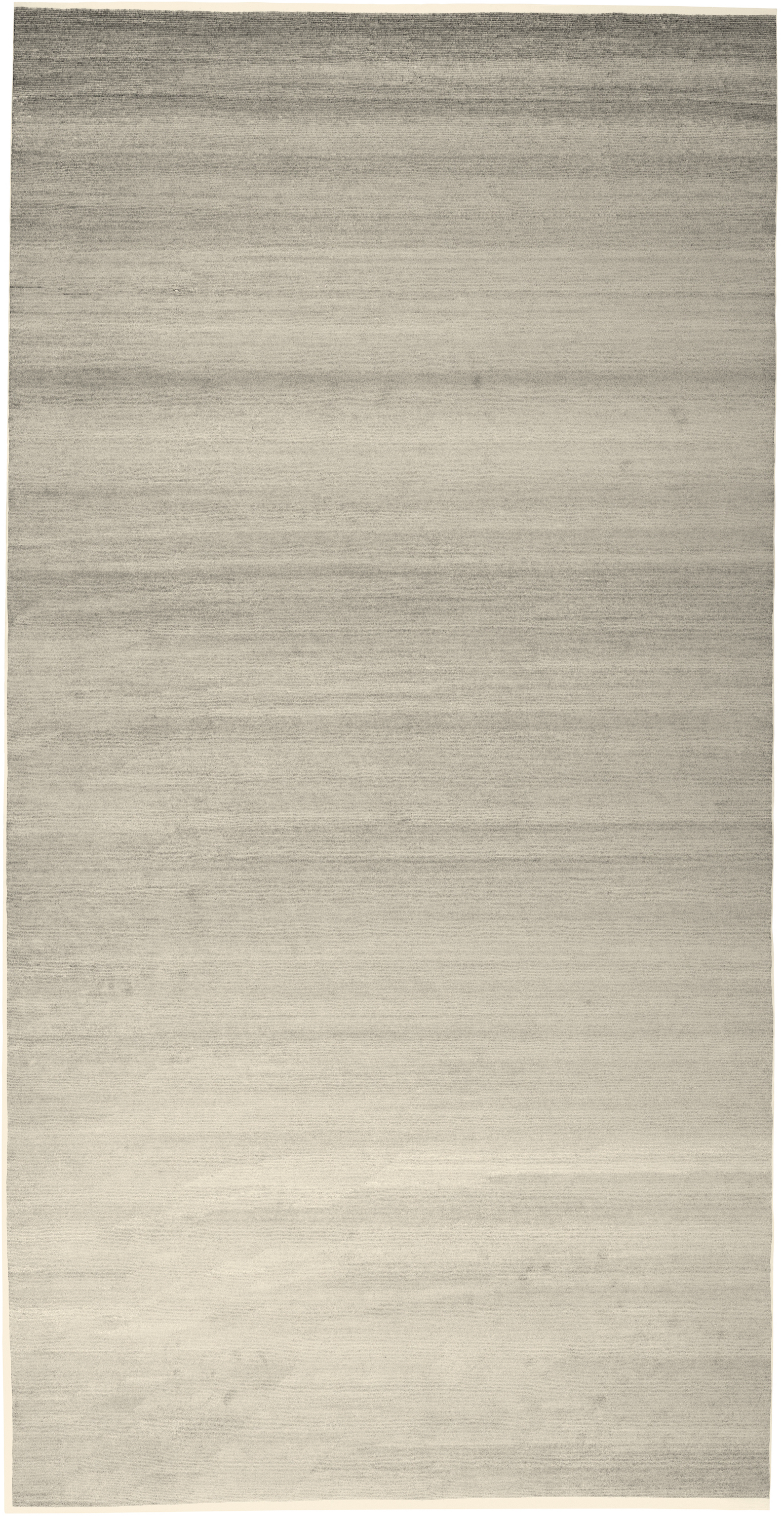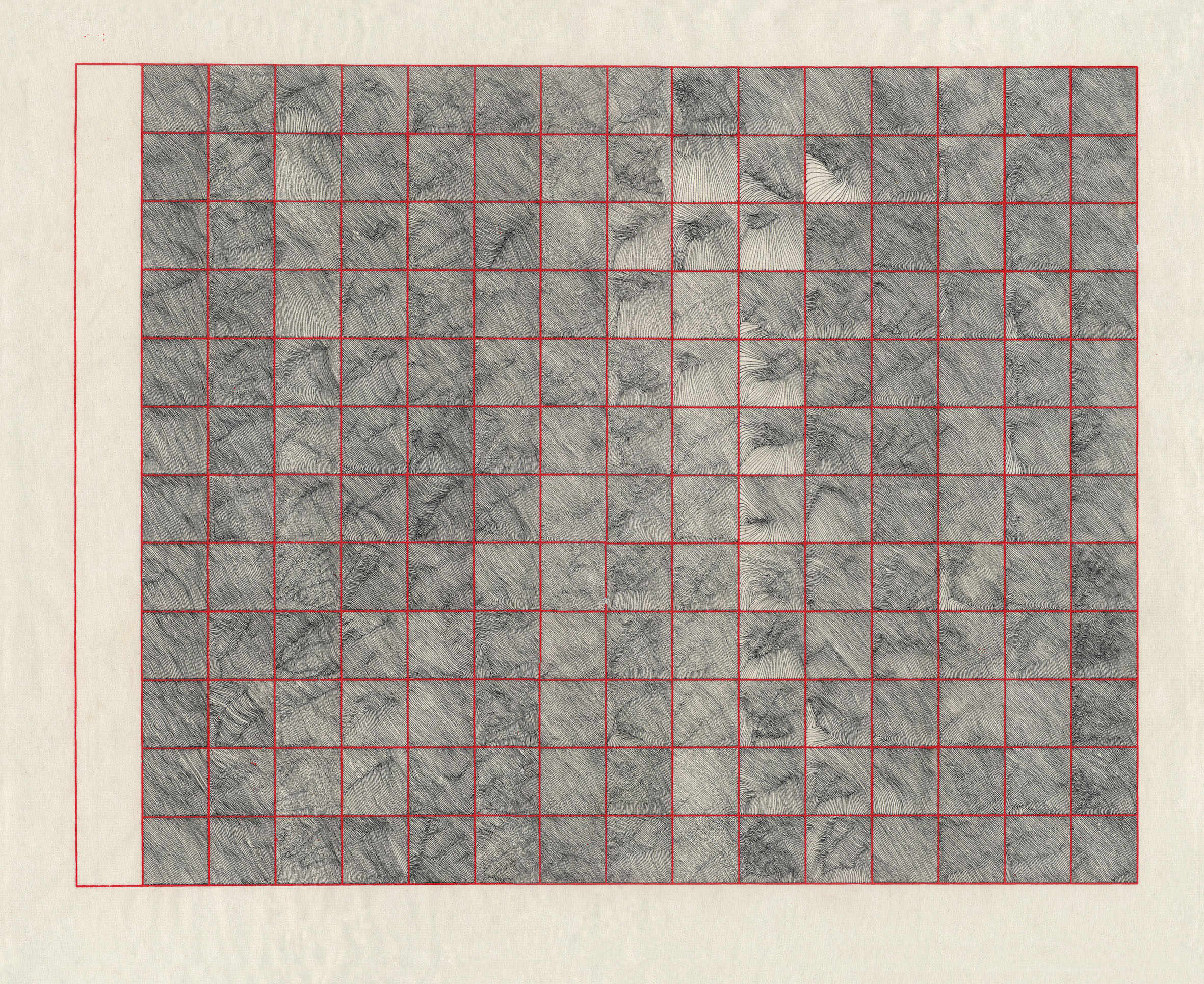 Parallel Thoughts
Technical pen on Chinese paper
45 x 36 cm

This piece was drawn using a technical pen on machine made calligraphy practice paper. Each square was completed individually and each line responds to the inaccuracies of the line before it. Breathing, thoughts, and distractions are captured in each line as my attention and physical control naturally wavered. Each square becomes like an entry in a diary.
3 Minutes to Nothing
Pen on Chinese paper
66 x 130 cm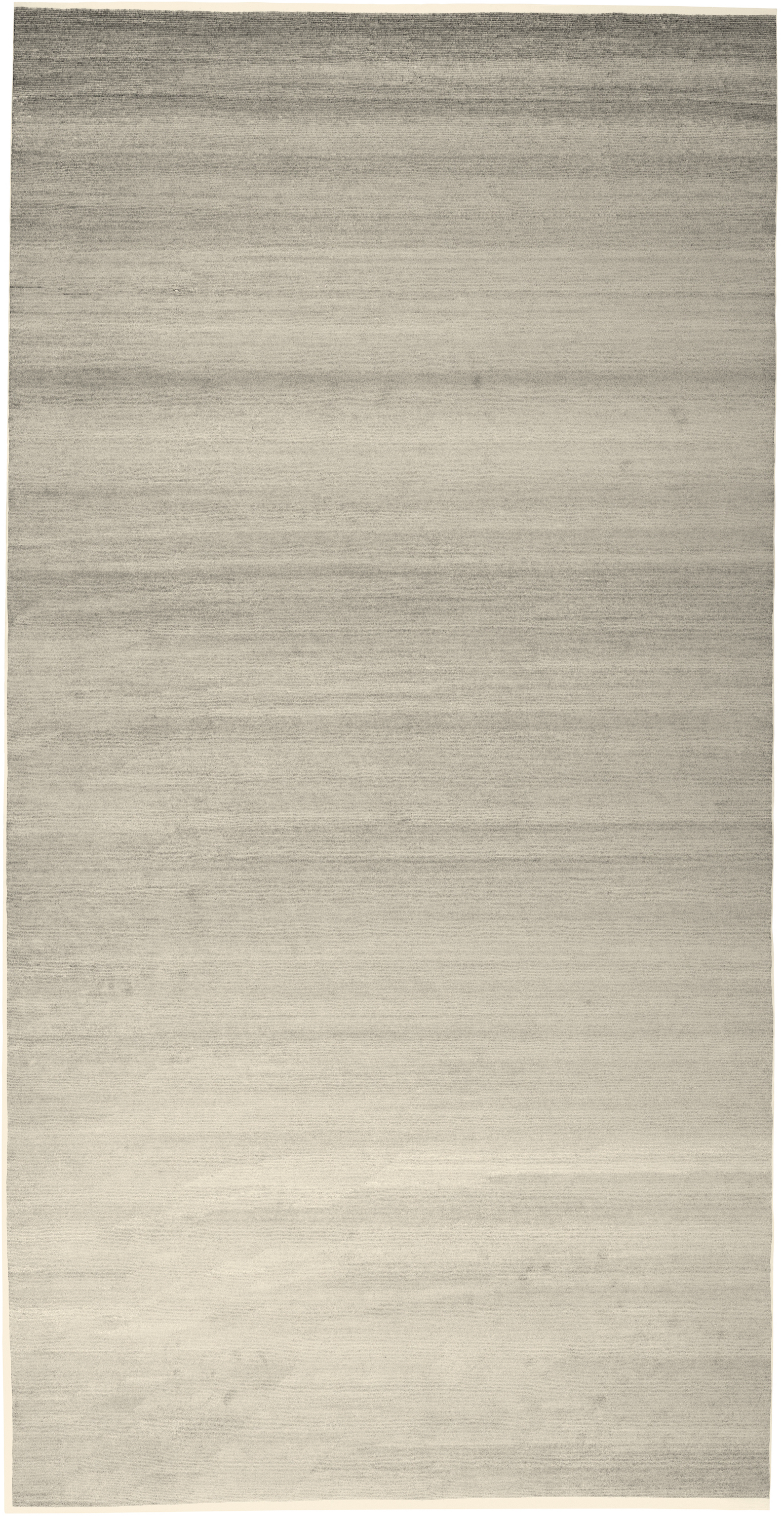 Automatic Haze
Pen on Chinese paper
66 x 130 cm

This piece began from the simple decision to colour paper black. I used an extremely delicate Chinese tissue paper and a sharp nibbed technical pen. The piece was physically challenging and time-consuming to create and the visual result was not designed or predicted. A nearly mechanical, repetitive movement did not create a regular visual outcome but instead resulted in a haze.
Waves of Thought
Technical pen on paper
30 x 42 cm